WEBSITE IS CURRENTLY UNDER CONSTRUCTION BEING REVAMPED
PLEASE ORDER ALL PRODUCTS THROUGH OUR E-BAY STORE FOR NOW.
CLICK THE EBAY PICTURE BELOW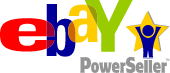 A TRULY REMARKABLE PRODUCT! Mega-Tek™ is a revolutionary formula and a technological breakthrough. It stimulates and promotes RAPID hair regrowth without the use of silicone, synthetic polymers, oils or petroleum based products. This advanced formula corrects the structure of weakened, dry, and thinning hair by accelerating healthy regrowth. Mega-Tek™ binds protein to the hair shaft, returning elasticity and restoring strength, removing damaging toxins, medications and chemical residues. Stimulates rapid hair regrowth on thinning spots.
Hair has two functions. The first is to keep us warm, and the second is to take moisture from the air and bring it into the skin, which helps the skin breathe. If the hair, skin, or scalp is coated with oil, wax, petroleum by-products, synthetic polymers, or silicone (ingredients used in almost ALL other grooming products to make hair shine), it is prevented from transferring moisture from the air. This can attract dust and dirt, and lead to skin and hair problems.
Mega-Tek™ does not contain ingredients that will coat or damage the hair. Mega-Tek™ does not contain alcohol or detergents that strip essential nutrients and vital moisture from hair and skin. It is one of the only grooming products available that are manufactured with mucopolysaccharides and NaPCA, patented ingredients that accelerate the rate of moisture pulled from the air through the hair shaft to the skin over 100 times the normal rate.
Chemotherapy patients really like this product. It is also used by people who are experiencing hair loss due to high blood pressure medication. Mega-Tek™ will make your finger nails 30% stronger. Apply a little on the cuticle daily and you will have finger nails like you have never seen before. It can also be used as a super – moisturizer for dry, calloused hands.
Mega-Tek™ is a time proven formula taken from award winning beauty salon products. It is one of the finest, safest products you can buy, and works better than ANY other human salon quality product.
NOTE: Mega-Tek can be used after shampooing and applied just as you would a conditioner, or you can use the small applicator bottle we include and squeeze about 2 ml (which is about 1/2 teaspoon) into the applicator bottle. You then fill the applicator bottle til 3/4 full with warm water and then shake vigorously for 30 seconds or so. The bottle will become completely full and be very FROTHY like the head of a fresh draught beer. You can then apply to your hair evenly. I personally use this on my "DRY" hair every other night. I use my spare hand to keep the solution from running off my head and I massage into my scalp and hair. This will allow your hair to absorb all of the vitamins. I lightly "tap" towel my hair to keep any excess liquid from getting on me and LEAVE it in my hair until it dries.  The reason I do this is that the Rouse capsules and Rouse spray will get new hairs to begin growing. The Mega-Tek then will bond vitamins that the new hair needs to the follicle itself helping the new "baby hair" light peach-fuzz appearing hairs to grow more rapidly and strongly.  Also, I am sure it depends upon a person's schedule. So you may want to make a decision on using it after showering and leaving in the hair for 3-5 minutes and towel drying, or using it as I do. Once your hair dries with the Mega-Tek on it, you can comb or brush and it is very FULL. I sure hope this helps you to get a better grasp on how to use the items…and I am CERTAIN if you follow the directions as closely as possible (depending on your schedule), you will no longer be losing hair (except what is normal) and that you will begin to see some steady regrowth.